Adjudicator's Findings on MSC Certification of East Atlantic Bluefin Tuna Fishery
The independent adjudicator overseeing the formal objections process for the potential Marine Stewardship Council (MSC) certification of the East Atlantic bluefin tuna fishery has released his findings. Mr. Eldon Greenberg, an experienced lawyer in environmental law and mediation, made his decision following a formal hearing held on June 1-2, 2020, involving the fishery, the independent assessment body, and the two objectors, WWF and The Pew Charitable Trusts.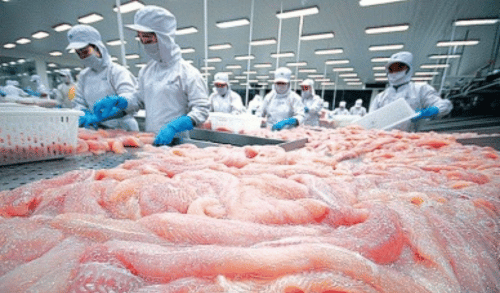 Upheld Objection and the Relevance of Bluefin Tuna Growth and Reproduction Evidence
Among the four objections under consideration, the adjudicator upheld one objection related to the evidence used to determine the growth and reproduction rate of bluefin tuna. This evidence plays a crucial role in estimating the speed at which fish stocks can rebuild to meet the requirements of the MSC Fisheries Standard.
The assessment body, Control Union Pesca Ltd, is required to submit its response to the adjudicator regarding this objection by July 10. WWF and the fishery will then have five days to provide comments on any proposed action. Subsequently, the independent adjudicator will assess whether the matter has been adequately addressed.
Potential MSC Certification for Usufuku Honten Fishery
If granted certification, the Usufuku Honten fishery would become the world's first bluefin fishery to achieve MSC certification. The findings of the independent adjudicator mark the latest stage in an ongoing process that began in August 2018 when the Usufuku Honten fishery entered the assessment phase for MSC certification.
MSC's Response and Stakeholder Involvement
Dr. Rohan Currey, Chief Science and Standards Officer at the MSC, emphasized that the Usufuku Honten fishery is not yet certified, awaiting the response from the independent assessment body regarding the adjudicator's findings, as well as further input from the fishery and WWF.
The certification process conducted by the MSC is entirely independent. It involves multiple layers of stakeholder scrutiny and third-party reviews to ensure impartiality. Contributions from stakeholders like WWF and The Pew Charitable Trusts are integral to the independent assessment process and have played a significant role in influencing the adjudicator's decision.
Dr. Currey stressed the urgent need for sustainable management of bluefin tuna stocks, regardless of the outcome of this specific assessment. The MSC appreciates the collaborative efforts of all parties involved in working towards achieving sustainable outcomes for bluefin tuna.