Nghi Son Aquatic Product Company is thrilled to announce its participation in the largest seafood fair in North America, featuring over 1000 enterprises from 50 countries worldwide. This highly anticipated trade promotion event brings together distributors, retailers, catering services, processing companies, shipbuilders, and educational institutions.
A Showcase of Exquisite Seafood Products
At this year's fair, Nghi Son Company will proudly display and introduce a diverse range of products. Visitors can expect to explore an array of offerings, including dried anchovy, dried baby anchovy, dried tiny shrimp, tuna saku, tuna cube, mahi-mahi fillet (skin-on and skinless), barramundi fillet (skinless and skin-on), dried baby loligo squid, dried anchovy (head-on and headless), and more.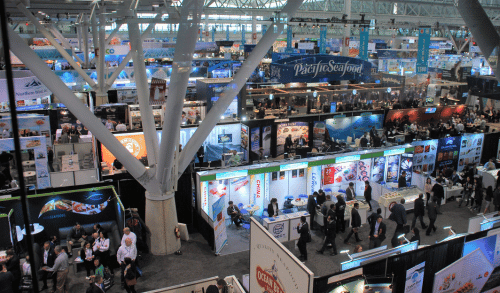 Promoting Sustainability and Product Traceability
In addition to the exhibition, the Boston 2019 Seafood Fair will host informative workshops focused on product traceability standards and the use of remote control devices in sustainable aquaculture practices. These sessions aim to highlight the significance of minimizing environmental impact and preserving our oceans.
Expanding Global Reach
Following successful ventures in Southeast Asia, Japan, and Korea, Nghi Son Aquatic Product Company is now targeting new markets, including Europe and America. With a commitment to serving customers worldwide, Nghi Son continues to enhance its product criteria. This includes prioritizing food safety, hygiene, and strict quality control measures. Each exported product undergoes rigorous testing and evaluation to ensure the highest standards are met.
Join Nghi Son at the Boston Seafood Fair 2019
We invite you to join us at the Boston Seafood Fair 2019 and experience the exceptional offerings of Nghi Son Aquatic Product Company. Our dedicated team looks forward to engaging with industry professionals, building partnerships, and exploring business opportunities. Visit our booth to discover the finest seafood products and learn more about our commitment to excellence.
Don't miss this premier event in North America's seafood industry. The Boston Seafood Fair provides a platform for knowledge sharing, networking, and discovering the latest trends in the market. We are excited to connect with you at our booth and showcase our outstanding seafood collection.