Factors Pointing to Recovery in Seafood Exports to China
The first half of the year witnessed a decline in Vietnamese seafood exports to China due to stringent regulations imposed by Chinese authorities. However, the Vietnam Association of Seafood Exporters and Producers (VASEP) predicts a potential recovery in the second half. VASEP's latest report suggests that as demand for seafood, particularly high-quality products, is projected to increase in China, Vietnam's exports, which amounted to $572 million in the first half, could double to $1.2 billion by year-end.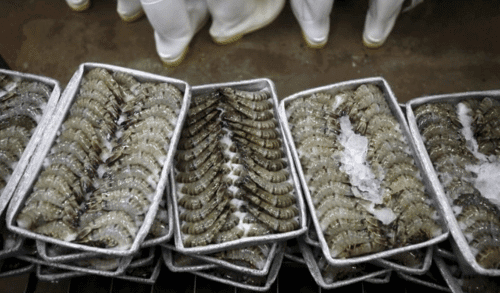 Impact of China's Border Quality Control Policy
The first six months of this year saw a 2.3% decrease in seafood exports to China compared to the same period last year, primarily attributed to China's implementation of a new border quality control policy. Vietnamese exporters faced challenges in meeting China's stringent food safety standards due to a lack of knowledge, resulting in a decline in shipments.
Significance of China as a Seafood Market for Vietnam
China holds a crucial position as one of Vietnam's most important seafood markets. More than 150 Vietnamese businesses engage in seafood exports to China, with 50 specializing in shrimp and 45 in pangasius fish. The potential recovery in exports to China presents a significant opportunity for Vietnamese seafood producers and exporters.
Overall Outlook for Vietnam's Seafood Exports
VASEP previously estimated that Vietnam's total seafood exports for this year would only witness a modest 2% growth, reaching $9 billion compared to the targeted $10 billion. However, with the potential rebound in exports to China, the overall performance of Vietnam's seafood industry may surpass earlier expectations.
Vietnam's Global Position in Seafood Production
Vietnam has established itself as one of the top ten seafood producers worldwide, according to the U.N. Food and Agriculture Organization. The country's robust seafood industry plays a crucial role in its economy and contributes significantly to global seafood supply.
Conclusion
While Vietnamese seafood exports to China faced challenges in the first half of the year due to tightened regulations and food safety standards, there are optimistic prospects for recovery in the second half. The anticipated rise in demand for high-quality seafood products in China could lead to a doubling of Vietnam's exports to the country, potentially reaching $1.2 billion for the year. As Vietnam continues to solidify its position among the top global seafood producers, the industry's resilience and adaptability contribute to its sustained growth and success.