Robust Growth in Shrimp Exports
Despite the challenges posed by the Covid-19 pandemic, Vietnam's shrimp exports demonstrated resilience in the first half of the year, experiencing a 5.7 percent year-on-year increase to reach $1.5 billion. This positive growth is a testament to the adaptability and competitiveness of Vietnam's shrimp industry.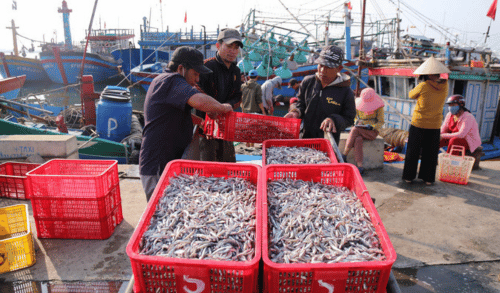 Strong Performance in Key Markets
The United States, a major market for Vietnamese shrimp, witnessed a remarkable surge in imports, growing by 29 percent to reach $323.3 million in the first six months. This accounted for 21.2 percent of Vietnam's total shrimp exports, highlighting the importance of the U.S. market.
Vietnam's ability to maintain a steady supply chain while other competitors, such as India and Ecuador, faced disruptions due to lockdown measures, allowed it to gain a competitive advantage in the U.S. market.
Japan, Vietnam's second-largest shrimp market, also demonstrated a steady demand, accounting for 18.3 percent of all shipments. With imports worth $278.2 million, Japan experienced a modest increase of 1.9 percent compared to the same period last year. This consistency in the Japanese market contributes to the overall stability and growth of Vietnam's shrimp exports.
Decline in EU Exports
While Vietnam experienced growth in the U.S. and Japanese markets, its exports to the European Union (EU) faced a decline. Export figures to the EU fell by 7 percent, reaching $200 million during the first half of the year. This decrease highlights the challenges encountered in the European market and emphasizes the need for continued efforts to enhance competitiveness.
Promising Outlook for Shrimp Prices
The Vietnam Association of Seafood Exporters and Producers (VASEP) anticipates an increase in shrimp prices due to shrinking inventories in key markets such as Japan, the U.S., and the EU. This positive outlook indicates the potential for improved profitability and sustainability within the shrimp industry.
Conclusion
Despite the disruptions caused by the Covid-19 pandemic, Vietnam's shrimp exports have shown resilience and growth in the first half of the year. The surge in exports to the U.S. and stable performance in Japan contribute to the overall positive outlook for the industry.
While challenges exist, particularly in the European market, efforts to enhance competitiveness and meet market demands will be vital for sustaining growth and strengthening Vietnam's position as a key player in the global shrimp market. With favorable prospects for shrimp prices, Vietnam's shrimp industry has the potential to further boost the country's seafood export revenue.